2020
In collaboration Genlismetal, Adial will be at Euroguss fair in January 2020!
2019
Adial continues its journey and still satisfy its customers without losing quality and thence still gets its certifications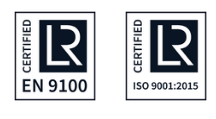 2018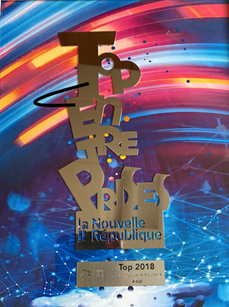 Europe commits in area of Nouvelle Aquitaine with European Funds for locality developpment (FEDER). 

Thence, "ADIAL 2020" project is Fund-cofinanced by European Union for an amount of 109,270EUR.



The target if the operation is about "optimization of productives apparati, competitivity devloppment, and the integration of energy transitions issues". The expected results are about ergonomy, productivity and the performance increasement in term of return.
This operation is made in the context of Operationnal FEDER-FSE-Poitou-Charentes-CCI programm for the 2014-2020 programmation period of the cohesion, economic, social and territorial policy of the European Union as

Line 3 - Support developpment and transformation of SMEs 

Specific target 3.d.1 : Increase the size of companies.
GIFA 2015: In collaboration with GenlisMetal, Adial will be at GIFA in June 2015:
Adial made its first fair of Bourget in 2013
Adial won the exportation Top Company Regional Award

Adial extended its certification ISO 9001 for a 3 years duration on the 21 of Novomber 2012.
To you, customers that put your trust in us for a while, we are proud to announce you that Adial alos succeeded in aernautics certification EN 9100 on the 21 of Novomber 2012 as well as November 2013!
- Begining of June 2011: Adial shows its Aluminium alloys on the website. Look at our Metallic Primary alloys, Metallic Mother alloys as well as our distribution products. Also look at our non-exhaustive list of mettalurgy products and alloys technical sheets.
- May 2011: Adial has a new website! Discover our factory, our laboratory and our expertise in the metallographic products and our alloys.
- July 2010:
Adial extended its certification ISO 9001 (2008 version) for all its products.